You can create a daily entry in two taps – pick mood and activities. We crunch data and display them in stats, charts, and correlations.
Select your mood
Meh or Rad? Daylio has a simple scale that is super simple to use. But you can edit your moods emojis or even add more moods to describe your feelings better.
Select activities and other tags...
Add activities you have been doing during the day. You can also add notes and keep an old school diary.
...and keep track of your life - so simple!
All your entries are safely stored and displayed in list or calendar view. You can browse through them or use a search.
Explore charts based on your entries
From simple mood lines to superior correlation stats. We provide the most advanced stats seen in the mood tracker apps.
See your Year in Pixels
See the full year in one chart. Every dot is a day in your life. Export it as a picture and share it with friends!
Set and measure your goals
Daylio integrates goals into your everyday journaling. You already track your days, so why not set a goal to motivate yourself.
Lock your diary and make it private
Daylio supports locking data on the app level by using PIN lock, fingerprint, or Face ID. Don't worry when an intruder gets your device!
Fully customizable & ready for the night
The power of Daylio lies in its full customization. You can pick your moods and activities. Pick your emojis and icons and even set your color theme.

If you treat yourself like an ongoing experiment that you want to improve... I've been using the app Daylio. It takes five seconds to check.

Successful people regularly evaluate their days. And what is easier then keeping records digital? Thanks to this app you do not have to write a word.

It's incredibly helpful for noticing patterns of behaviour that may be inadvertently impacting your mood. You may notice that any day you don't have a "good meal" you feel worse...

Out of all of the apps we've covered, Daylio's probably the easiest to use. Just launch the app, select a smiley face that represents your overall mood, and then select the activities you did today.
I love it. Never before have I kept track of my emotions this thoroughly. It has helped me to reflect more and stay in touch with what is going on with me. Being mindful, even if I don't do specific mindfulness exercises. Great app, that got me so hooked that I just had to get the premium features.
— Sarah

As someone diagnosed bipolar over 20 years ago, using this app is a great way to track moods (I too am in to the popular "mindfulness" trend, even before it became popular): it allows me to pause throughout the day, take a few minutes to sit quietly, notice how my body feels, see what kind of feelings my thoughts bring up in me, and then record that snapshot.
— Peter

This is the first review I've ever written for an app but this one deserves a review. I haven't consistently journaled in years and have kicked myself every day as I continued to not journal. I have been using this for over a month and it is a fantastic investment!
— Jack

This app is absolutely amazing. It sure has come in handy during quarantine. I seen Daylio as a topic in a reddit bipolar forum. I decided to give it a try and so glad I did. Super simple, yet so satisfying to see the goals you've completed- big or small. I've shared this with my therapist. She is going to test it out and then hopefully recommend to patients.
— Samantha

The best daily mood tracker you will ever use- for real, this time. It records the days you feel the best and tells you what activites you did! For example, I've learned that I feel the best when I work out. When I started doing that more often, my mood increased a bunch! I felt awesome. This even gives you a mood chart and you can do a lot more that I thought you could.
— Lisa

I have a couple of mood disorders and my doctor always makes me take the assesment during my checkup, and I can never remember how my weeks went or what I was feeling. This app helps me keep track of my days, what I've eaten, and keep track of my goals. I had a hard time trying to find an app that was actually helpful and one that I wanted to use, and this one is it. I really like it, and can't wait to see future updates.
— Howard


Avg. Rating
10M+ users / 5 years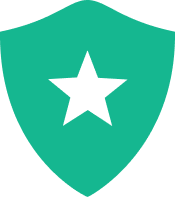 At Daylio, we believe in transparency and honesty. Data stored in the app's private directories is not accessible by any other apps or processes. Your backups are transferred to the Google Drive or iCloud via the secure (encrypted) channels.

The most important thing is that only Daylio app is able to read your entries. We don't send your data to our servers so we don't have the access to your entries. Also, any other third-party app can't read your data.
Try our knowledgebase. We keep it up to date and refresh it daily by our support people.